From September 27 to 28, the 8th China International EV Charging & Swapping Battery Industry Forum 2022, co-sponsored by Charging & Swapping 100, chongdian360.cn, EVCharge.Online, and other organizations, was held in Shangri-La Hotel Changzhou. With the theme of "Innovative and Collaborative Progress, Low-carbon and Efficient Development", industrial summit and exhibition were held on the Forum.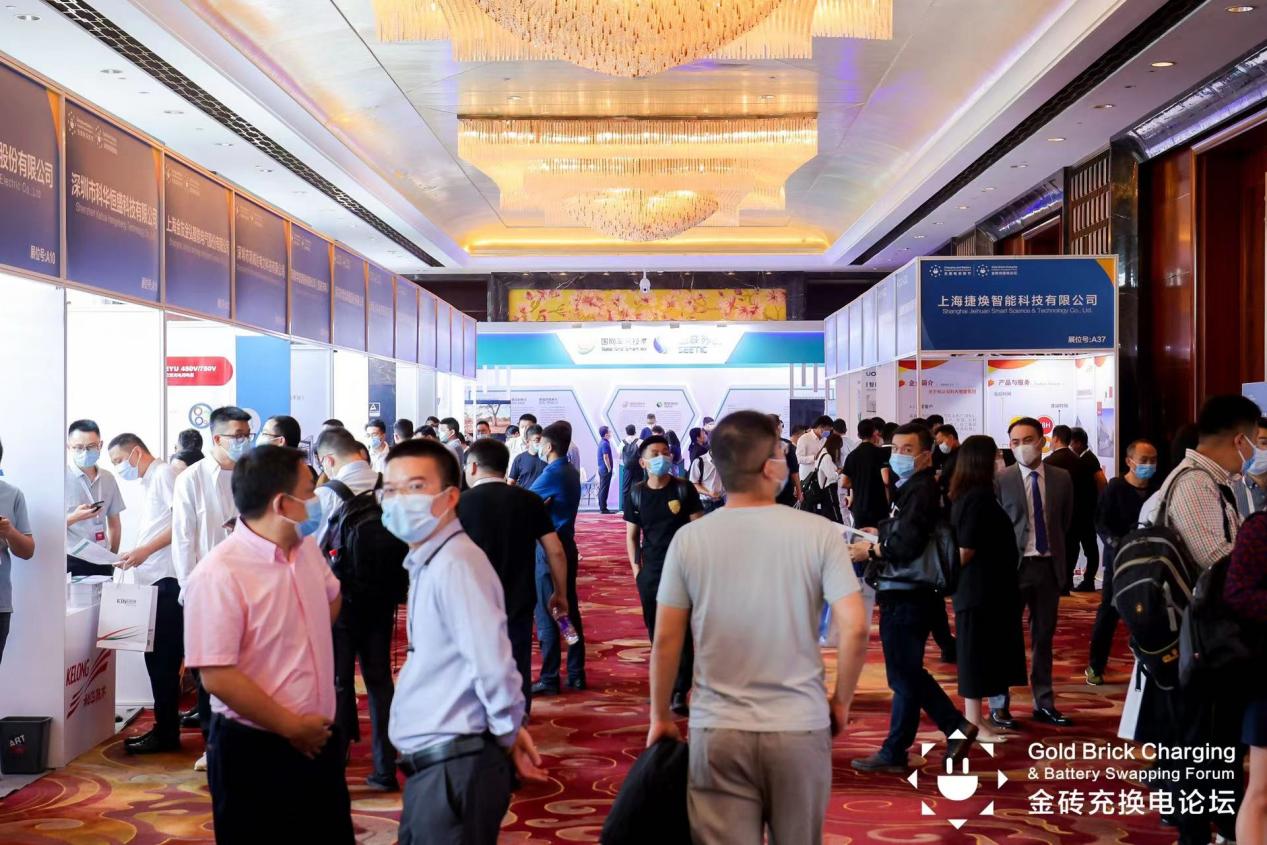 Shenzhen KEHUA was invited to the event, where hundreds of industry experts, operators, investors and charging and battery swapping product manufacturers gathered together to discuss the development trend, potential opportunities and future direction of the industry, jointly pushing the new energy industry heading forward and contributing to carbon neutrality.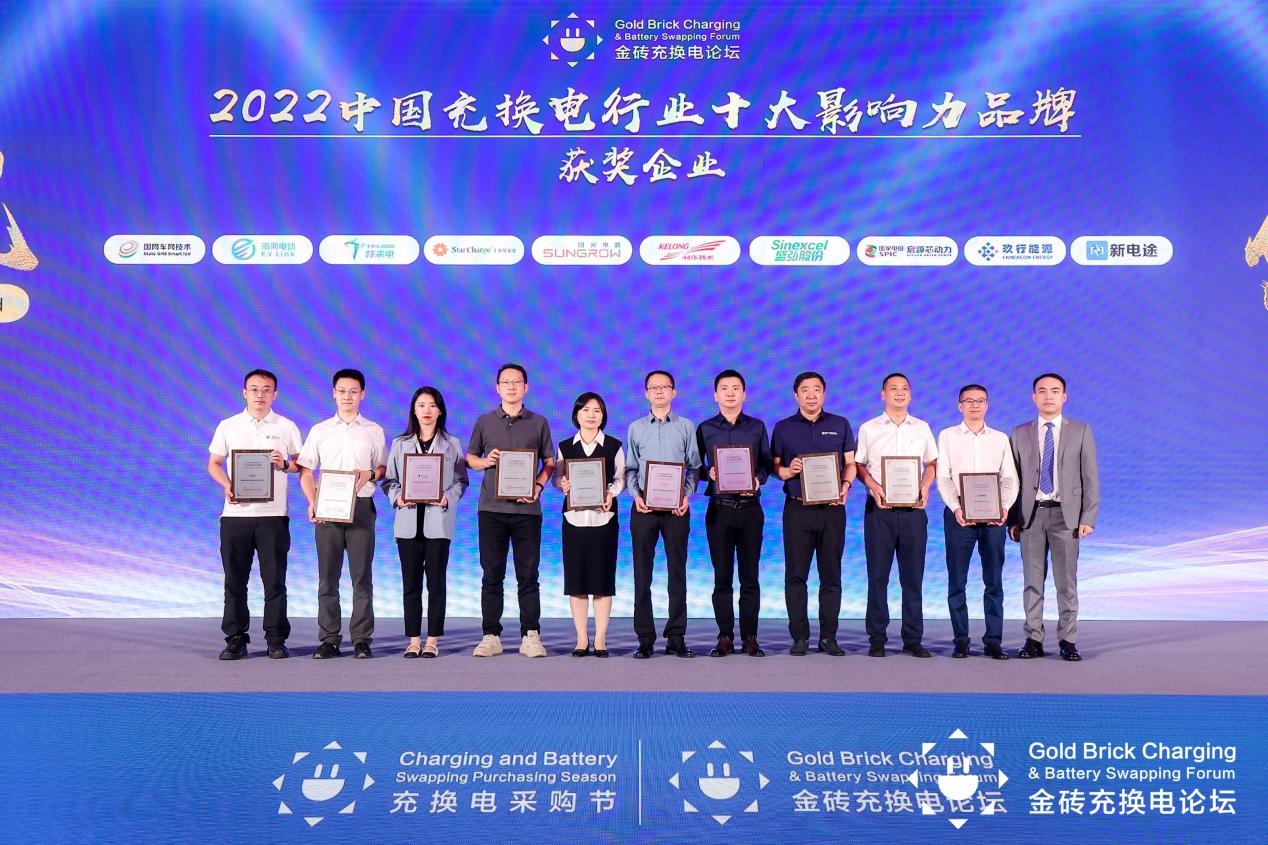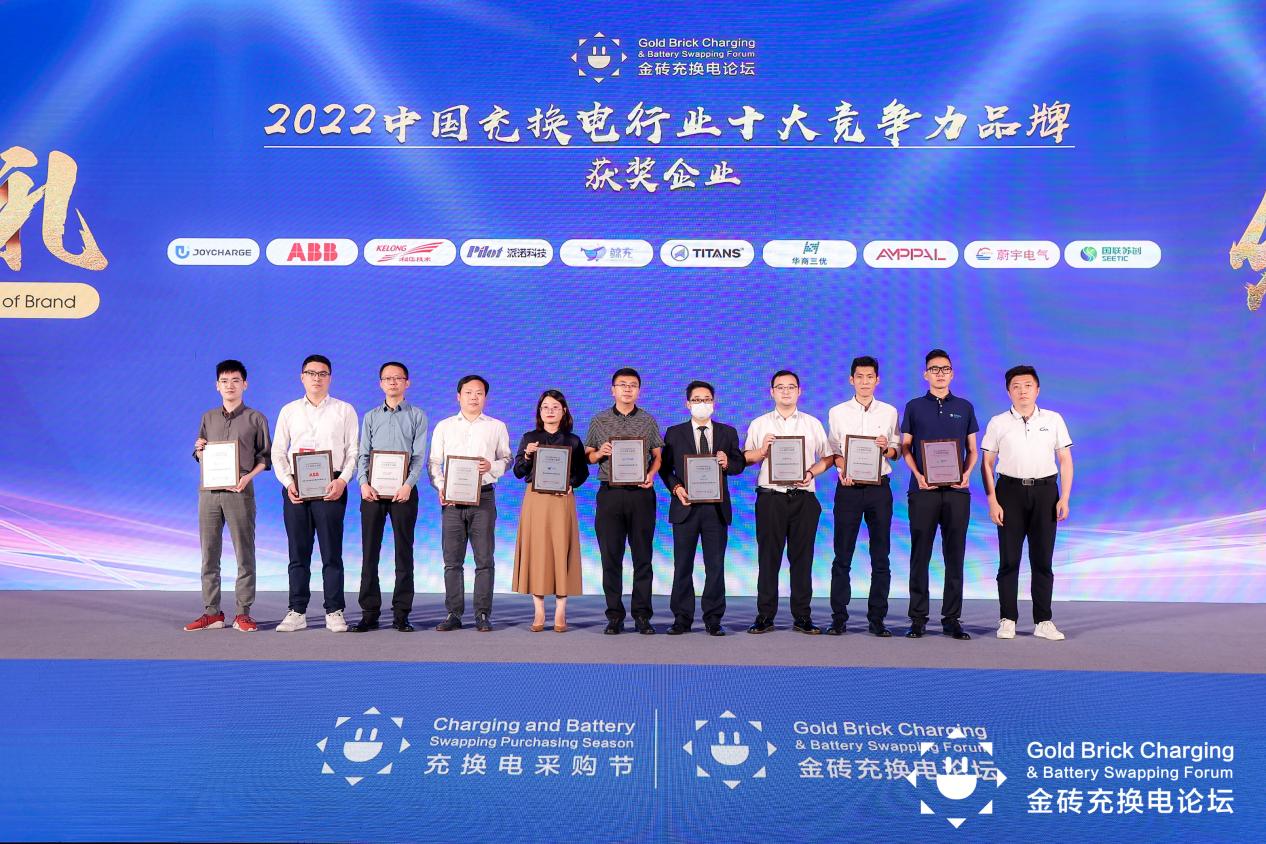 At the "Selection and Award Ceremony of Top Ten Brands in China's Charging and Battery Swapping Industry in 2022" held at the same time, Shenzhen KEHUA won the honors of the "Top Ten Influential Brands" and the "Top Ten Competitive Brands" of China's Charging and Battery Swapping Industry in 2022 by virtue of its continuous R&D and innovation, its intelligent, efficient, safe and stable products and solutions, its superior after-sales service, and application achievements in diversified scenarios!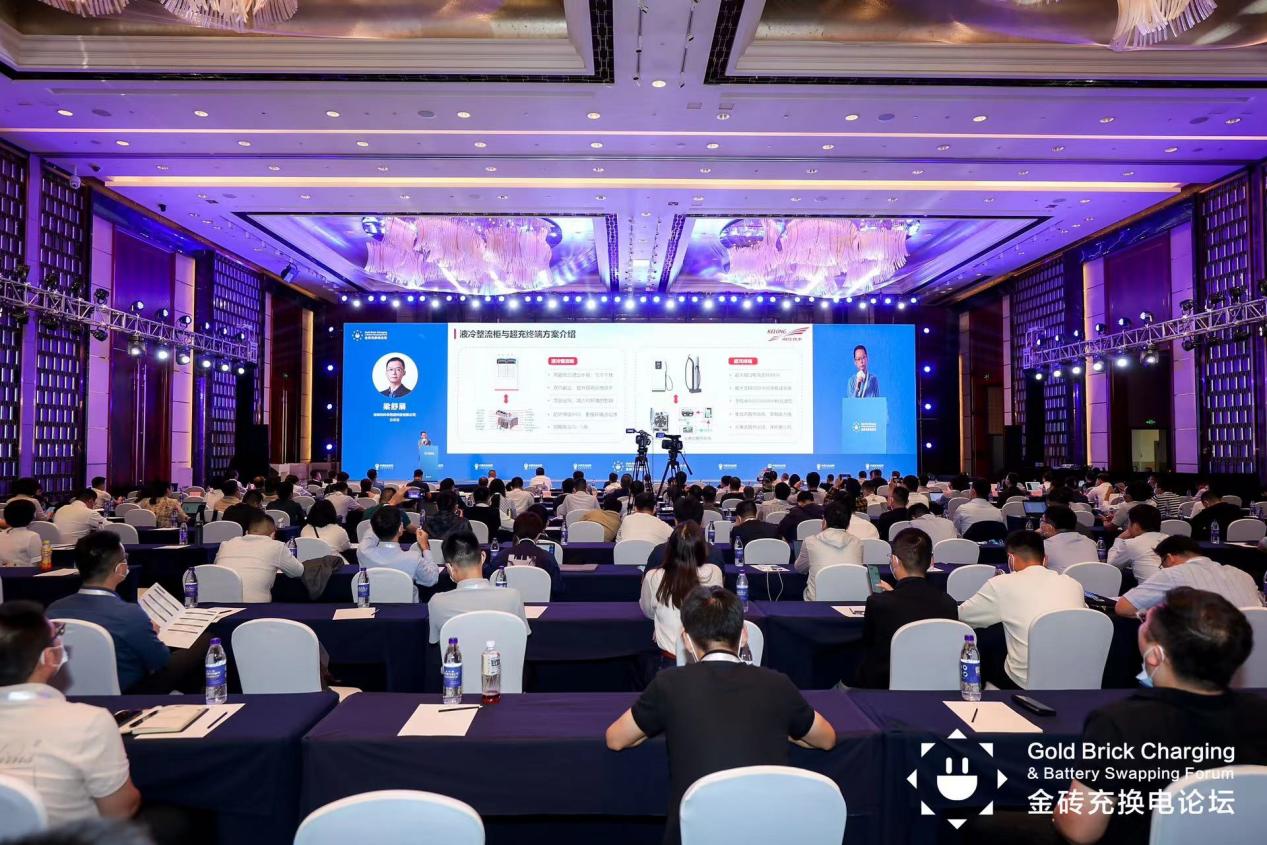 At the main forum, Liang Shuzhan, General Manager of Shenzhen KEHUA, delivered a speech entitled "Supercharging and V2G, Empowering a Green Future", sharing his outlook on the industry from three aspects, industry dynamics and development trends, liquid cooling supercharging solutions, and V2G solutions.
01 Industry dynamics and development trends
With the development of charging technology, more high-power charging piles that support charging at 1,000 V, 500~800 A, and 350+kW and single module switching exist in the market to meet the demand for super fast charging of electric vehicles. As a key component of the charging pile, the module and the charger cable are also constantly improved and iterated. Air-cooled and liquid-cooled modules of 40 kW have been applied in batches, while the charger cables, with smaller outer diameter and lighter weight, and compatible with charging at up to 800 A (800 kW), have been improving the users' charging experience. In the industry segment, full liquid cooling solutions are gradually favored by automobile manufacturers. From a view of commercial benefits, automobile manufacturers may improve users' charging experience and brand value by entering the business of fully liquid-cooled supercharging piles, thus promoting vehicle sales, accelerating industrialization, reducing costs, creating sustainable competitiveness, and forming a business closed-loop.
At present, there are air-cooled and liquid-cooled high-power charging piles in the industry. Compared with the other type, liquid-cooled supercharging piles use low-frequency large fan + water-cooled heat dissipation technology, and layered and partitioned isolation design. It reduces noise by 5~10 dB, improves the IP rating to IP54 and above and service life to 10~15 years, and requires only one maintenance every 6~12 months. For its low noise, low operation and maintenance cost, high IP rating, and fast charging capacity, liquid-cooled supercharging piles can be applied to areas with harsh environment, as well as automobile enterprise brand stations, urban transportation hubs, large industrial/logistics parks, expressway service areas, etc.
02 Liquid-cooled supercharging solution
Based on the development trend and market demands of the industry, KEHUA has launched a full liquid-cooled supercharging solution, supporting 800 kW ultra-high power and 1,000 V voltage output, and available for up to 6 supercharging terminals or 6 ordinary terminals, or any flexible combination of them. As long as there is compatible battery, this solution will contribute to the accomplishment of the goal, "endurance of 200 km with 3 min-charging". The core components of the liquid-cooled rectifier cabinet will have a IP rating of up to IP65, and two independent water inlet and outlet pipelines to eliminate mutual interference, showing better environmental adaptability. For different performance demands, the supercharging terminal can be configured with an integrated or separated heat dissipation system and optional 480/600/800 kW charger cables.
In addition, KEHUA has achieved a charging efficiency of more than 96.5% and a service life of 10~15 years through its unique topology design, independent efficiency optimization, and specific selections of life balance algorithm, SiC materials, and thin film capacitors. In terms of equipment management and operation and maintenance efficiency, KEHUA will greatly improve the efficiency of remote and on-site operation and maintenance and reduce the cost of full life cycle operation and maintenance through the equipment health management platform, intelligent operation and maintenance platform and bidirectional cut-off design. For heat dissipation stability, KEHUA uses intelligent current sharing design to ensure that even coolant flow passes through each module, and sets up models and simulations in advance to make sure that each module works at the optimal temperature point, thus guaranteeing the heat dissipation stability of the liquid cooling system. For noise reduction, KEHUA makes its move from fan selection, air duct structure design, intelligent algorithm and other aspects to reduce equipment noise to 60 dB, mitigating the impact on the surrounding environment.
03 V2G solutions
As more supercharging piles are built, we have to face the problem of power supply insufficiency of the grid. Based on the market demands in the future, KEHUA creatively makes use of V2G + decommissioned battery and launches a storage and charging solution. This solution is applicable to decommissioned batteries of both passenger cars and commercial vehicles and makes use of whole battery packs directly without disassembling. The V2G modules in the system will support parallel AC and DC operation and are subject for flexible adjustment based on battery capacity. In addition, KEHUA also have expectation for application of its V2G products in battery swap stations, which will convert them into energy stations for peak shaving, green electricity trading, and auxiliary services, thus improving their profitability.
More importantly, KEHUA's V2G product is capable of "battery detection". The V2G technology is used to monitor battery's charging and discharging data, and the intelligent algorithm is used to statistically analyze and calculate the battery capacity accuracy, SOC error, consistency of charging and discharging voltage and current, internal resistance, temperature range and other related data. As a result, a battery health and safety and life assessment report will be concluded to facilitate maintenance and management of the battery pack.
Looking into the future, the rapid development of the new energy industry is ubiquitous and inevitable. Consequently, the application scenarios of charging and battery swapping infrastructure will continue to expand. KEHUA, relying on its over 30 years of technical foundation in power electronics industry, will keep its research and innovation, and continuously launch products and solutions that meet customer needs.