From September 5 to 7, the China Electric Ecology Expo 2022 and the 6th State Grid EV Expo were co-organized by State Grid Electric Vehicle Service Company, Ltd., CHN ENERGY, China Electricity Council, National Energy and Power Battery Center of Quality Supervision and Inspection and other organizations at Nanjing International Exhibition Center. The Expos cover an area of 40,000 square meters, attracting more than 1,200 brands and more than 50,000 professionals from all over the world.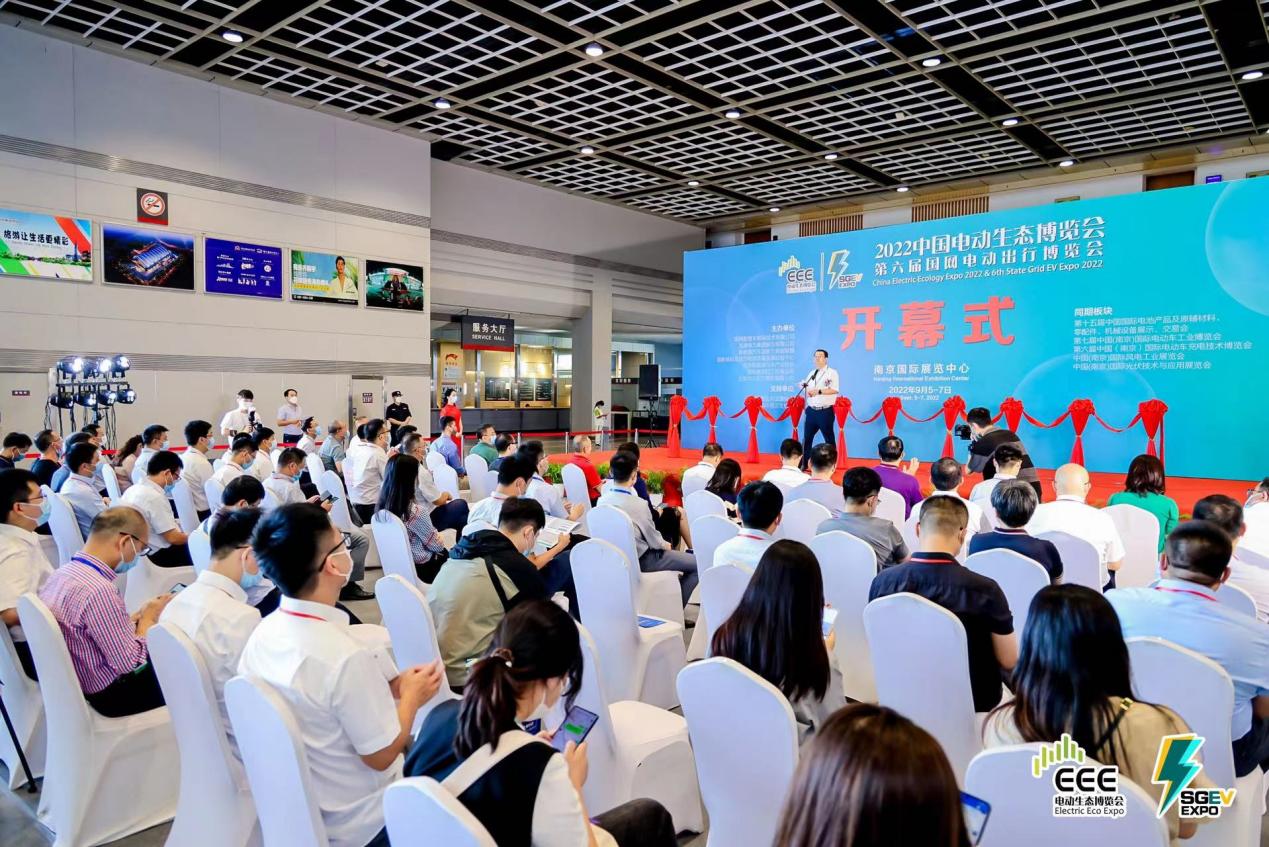 As a leading provider of charging and battery swapping infrastructure products and solutions in China,Shenzhen KEHUA finally stood out and won the title of "Top Ten Driving Force Brands in China's Charging Facility Industry in 2022" through layer-by-layer screening and strict professional review in the 2022 China Electric Eco-Cup.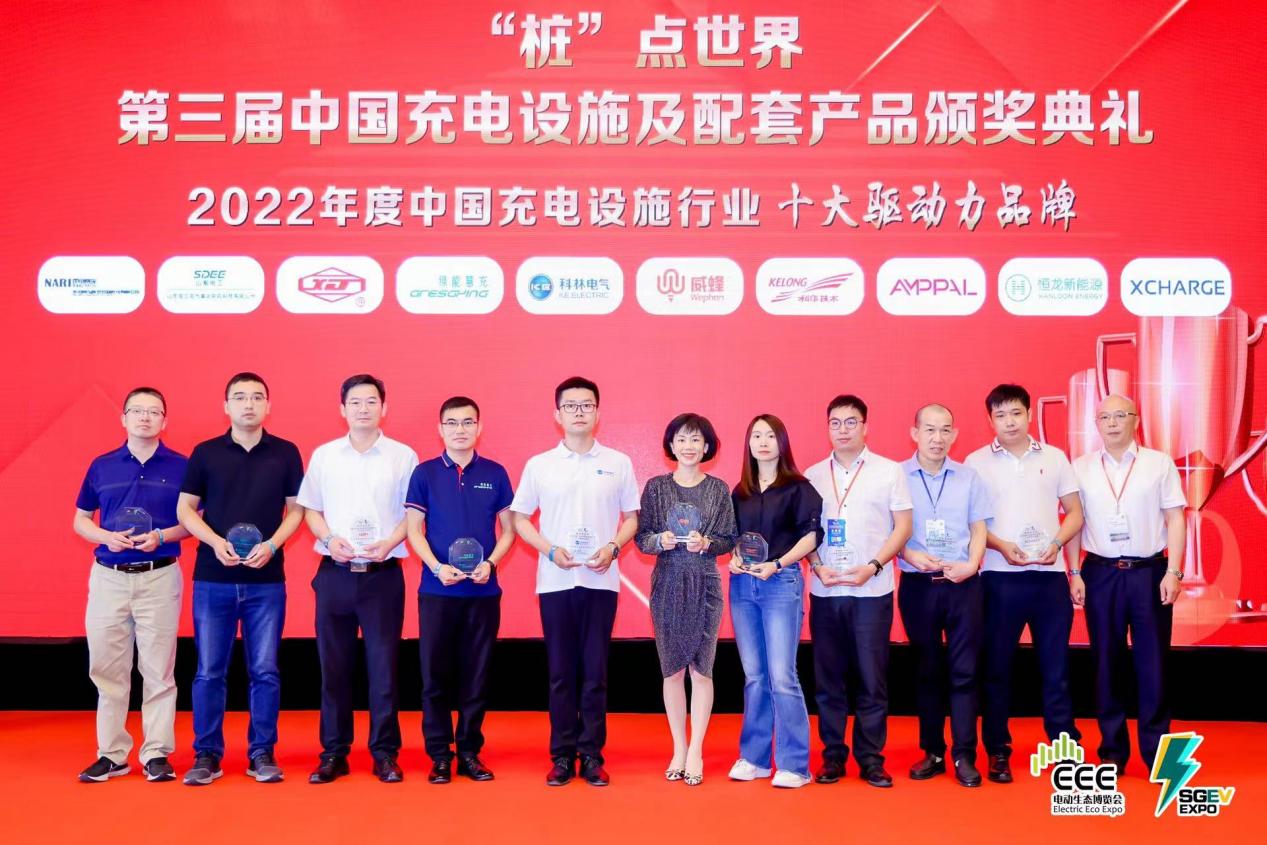 Liang Shuzhan, General Manager of Shenzhen KEHUA, was rated as "Top Ten Outstanding Figures in China's Charging Facility Industry in 2022".Liang Shuzhan has been deeply engaged in the charging and battery swapping industry for more than ten years, and has led the technical team to independently develop charging and discharging modules, charging piles, charging and battery swapping cabinets, cloud platforms and other products. With an in-depth understanding of the market and customer needs, the team has developed intelligent transportation energy solutions such as V2G, integration of charging and battery swapping, liquid cooled super charging, PV + energy storage + charging, and mobile energy storage + charging, and successfully applied them to many regions in China to promote the development of a green and low-carbon society.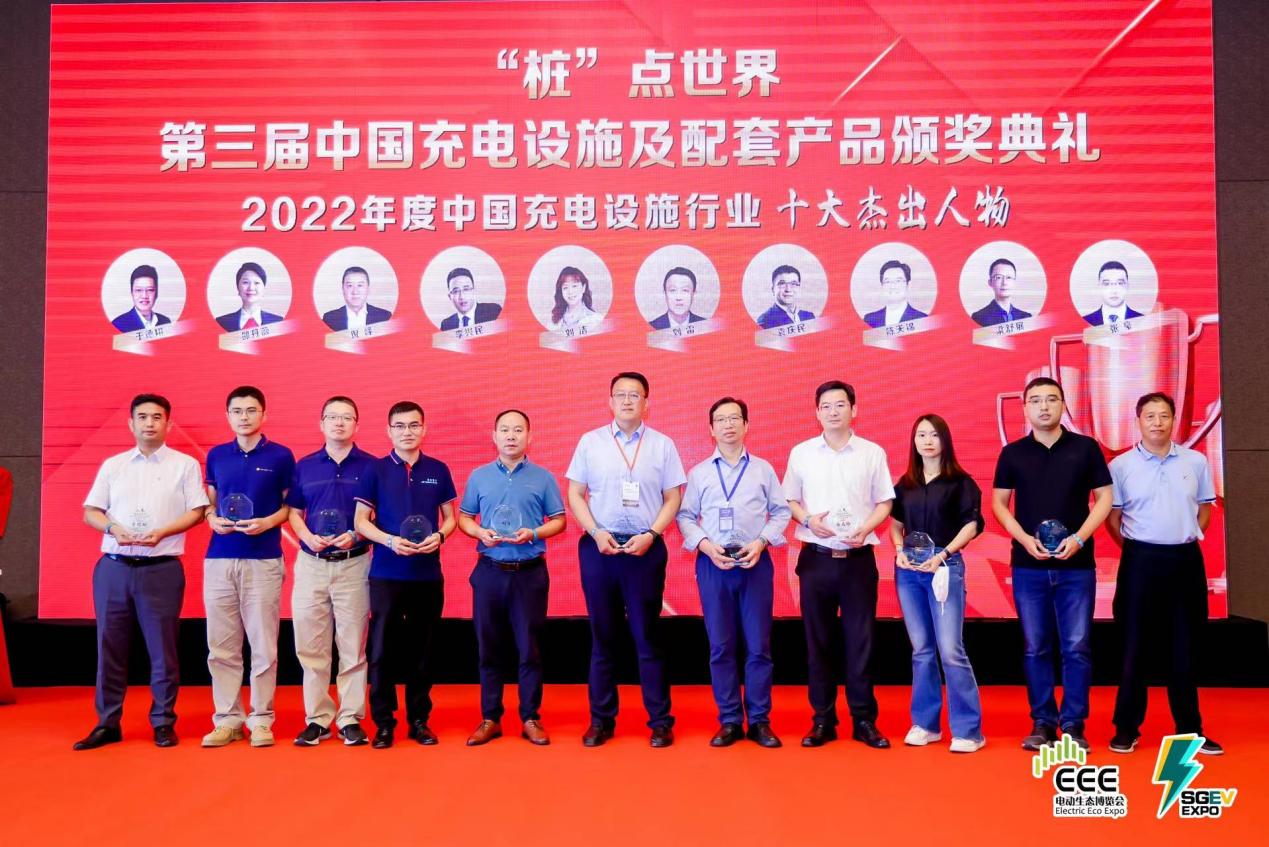 At the same time of the conference,Yuan Xielong, with Shenzhen KEHUA, was invited to attend the China Charging Facilities Standard Series Salon and delivered a keynote speech entitled "Super Charging Solution—Making Green Travel More Efficient".He said: Driven by national policies, the high-power charging industry has ushered in rapid development. In the future, if high-power super charging is used for electric vehicles, it is expected to realize "charging as fast as refueling". At present, mainstream vehicle enterprises at home and abroad have laid out high-voltage fast charging platforms, and the charging rate of batteries can reach 6C at the fastest. Battery technology will no longer be a factor restricting the development of high-power charging technology.
Charging piles are developing towards high voltage and high current, and the 1,000 V charging piles will become the basic configuration in the future. The type of charging piles has also developed from single charging piles to high-power charging stacks, and charging stacks with a power of 480 kW and above for each stack will gradually become the mainstream in the industry. With the increasing power, the requirements for intelligent power scheduling of charging modules are getting higher and higher. At present, there are air-cooled and liquid-cooled high-power super charging piles in the industry. Compared with air-cooled charging piles, liquid-cooled charging piles have the characteristics of low noise, low operation and maintenance cost, high IP rating and a long service life, and are suitable for scenarios such as areas with a complex environment, vehicle enterprise brand stations, urban transportation hubs, large-scale industrial and logistics parks and freeway service areas. Shenzhen KEHUA has launched a fully liquid cooled super charging solution by virtue of years of experience and technology accumulation.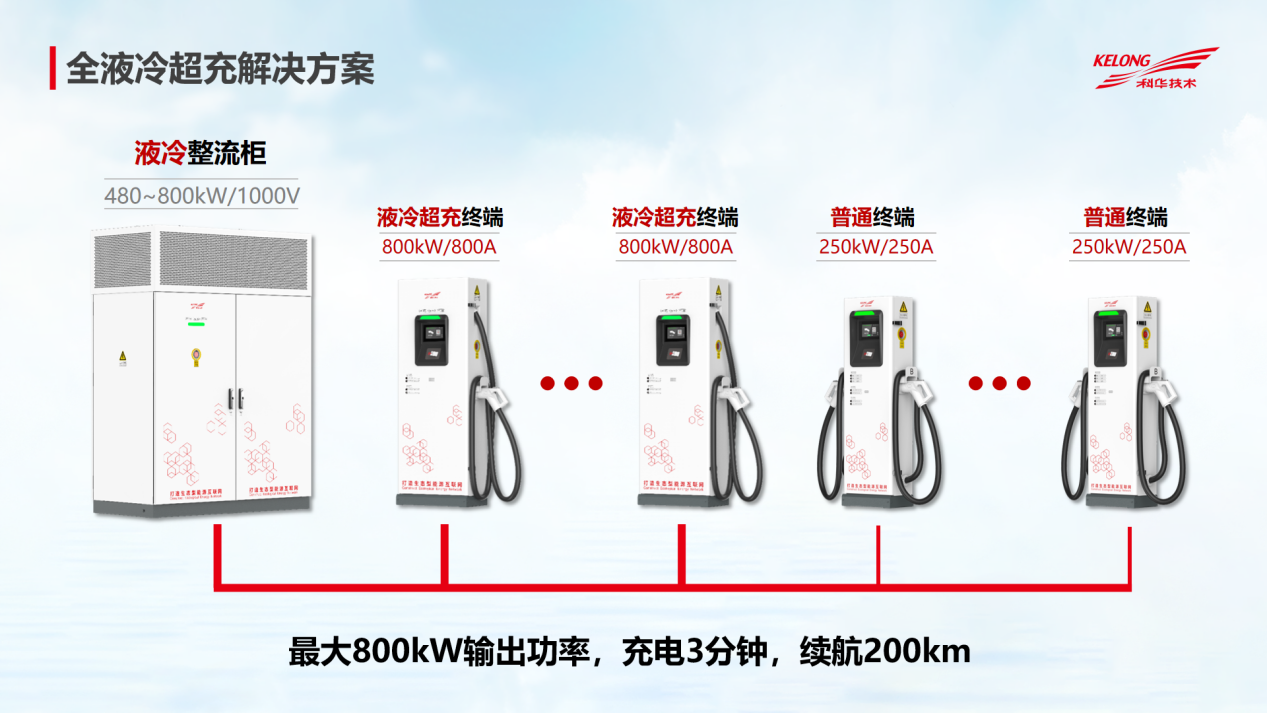 KEHUA's fully liquid-cooled super charging solution supports 800 kW ultra-high power and 1000 V voltage output, and can be configured with up to 6 super charging terminals or 6 ordinary terminals, or a free combination of both.As long as there is compatible battery, this solution will contribute to the accomplishment of the goal, "endurance of 200 km with 3 min-charging". In addition, KEHUA's solution also has the following highlights:
First, for the charging module of the super charging pile, KEHUA has realized the module efficiency of more than 96.5% and extended the service life to 10~15 years by selecting key components such as those for topology selection design and Sic material application, and long-life thin film capacitors.
Second, as the layout of charging piles is getting closer to residential areas, the problem of noise disturbance is becoming increasingly prominent. KEHUA started with fan selection, air duct structure design, intelligent noise reduction algorithm and other aspects to reduce equipment noise to 60dB to reduce the impact on the surrounding environment.
Third, an intelligent flow equalization design is adopted for the liquid cooled heat dissipation system of the super charging pile, so that the path of each liquid cooled module pipeline is equivalent and the resistance along the way is the same, ensuring the balanced flow of coolant flowing through each module. With the help of the thermal simulation platform, KEHUA carries out modeling and simulation before design to realize that each module works at the optimal temperature point, thus ensuring the heat dissipation stability of the liquid cooling system.
Fourth, through its self-developed technology, KEHUA can upload the use information of contactors, EV Chargers, capacitors, fans, modules, etc. to the equipment health management and analysis platform, output equipment health reports, and assist in operation and maintenance management. In terms of remote operation and maintenance, the system can realize fault recording and remote OTA upgrade. In terms of on-site operation and maintenance, a two-way cut-off design is adopted for KEHUA liquid cooling system, thus shortening the module operation and maintenance time from 3 hours to 30 minutes.
Fifth, when more and more super charging piles are built, the problem of insufficient power grid quota will occur. KEHUA can realize power grid expansion and reduce the impact on the power grid, and carry out peak cut and off-grid applications by appropriately using its self-developed energy storage system to form a super energy storage and charging solution.