The China PV, Energy Storage and Charging & Community Charging Industry Conference on August 22~24, cohosted by China EV100, chongdian360.cn, EVCharge.Online, wind, PV and storage power 100, etc. ended smoothly in Changzhou, Jiangsu. Hundreds of industry experts and scholars from China Electricity Council, Energy Research Institute of National Development and Reform Commission, China Electric Vehicle Charging Infrastructure Promotion Alliance, State Grid, BYD, etc. attended the conference to discuss topics together like PV, energy storage and charging, shared community piles, low-power DC charging under centralized management and construction and orderly charging, beefing up the development and application of emerging technologies in the industry.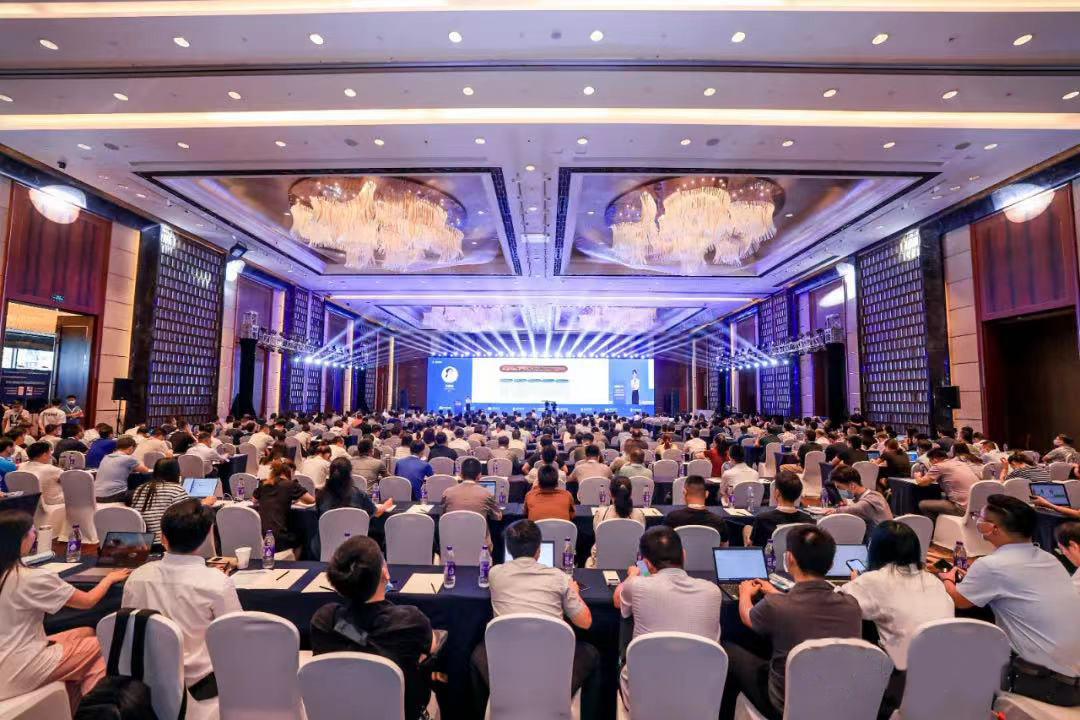 Upon invitation, Shenzhen Kehua showcased the V2G bidirectional charging and discharging module, the new version of the AC pile, and supporting solutions at the conference. Shenzhen Kehua's V2G PV, energy storage, charging and inspection & community charging solutions integrate intelligence, efficiency and safety, attracting not a few audiences to linger here to communicate.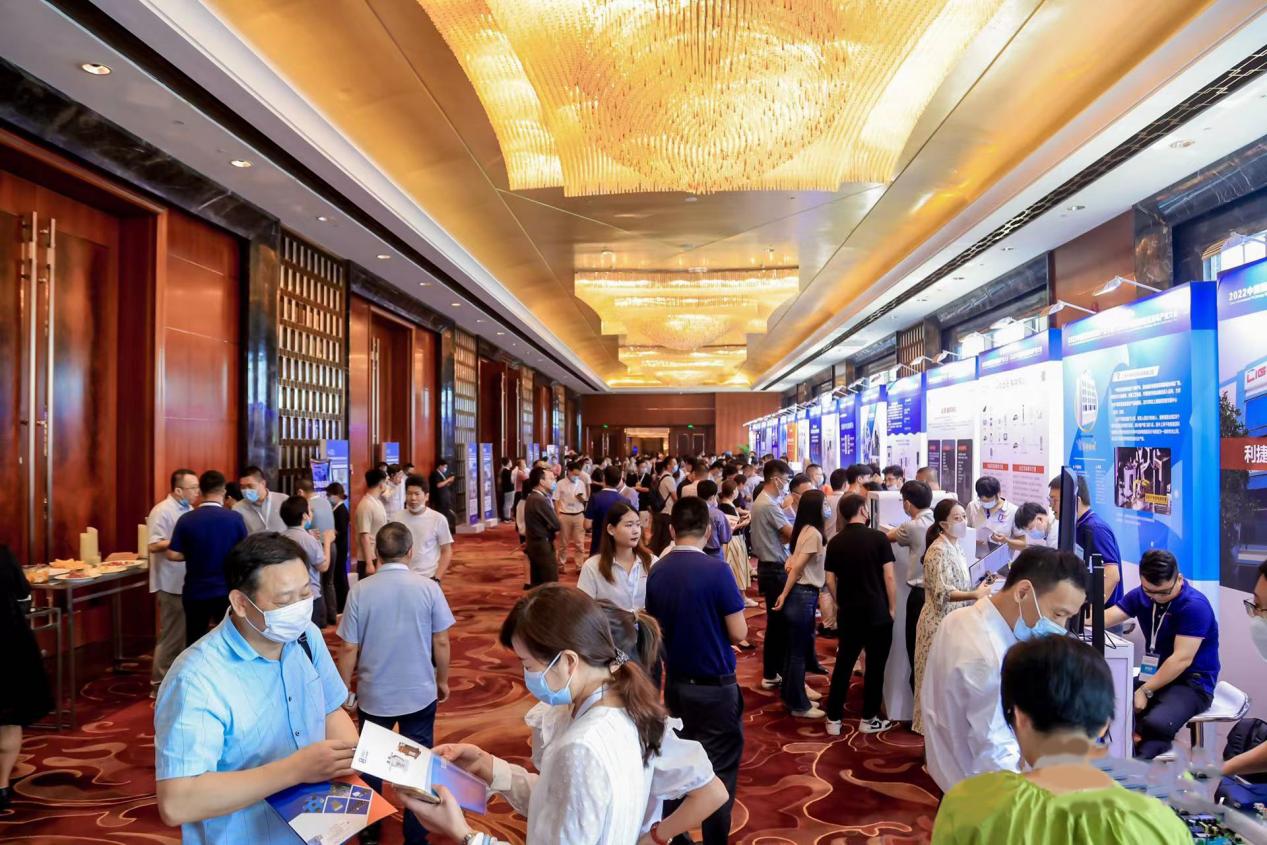 01 V2G PV, Energy Storage, Charging and Inspection Solution
Based on such products independently researched and produced by KEHUA as the V2G module, PV, energy storage, charging piles and cloud platform, the solution has the following functional characteristics by deeply integrating PV, energy storage, charging, discharging, testing, and other factors:
(1) Reduce composite cost by power grid expansion and peak shaving;
(2) Reap additional benefits by green electricity trading and auxiliary services;
(3) Empower V2G for automobile charging and discharging, and intelligent battery testing;
(4) Manage equipment health status, predict the service life of key components, and provide warnings in advance;
(5) Facilitate intelligent operation and maintenance with I-V curve scanning;
(6) Shorten the construction period with standardized container design.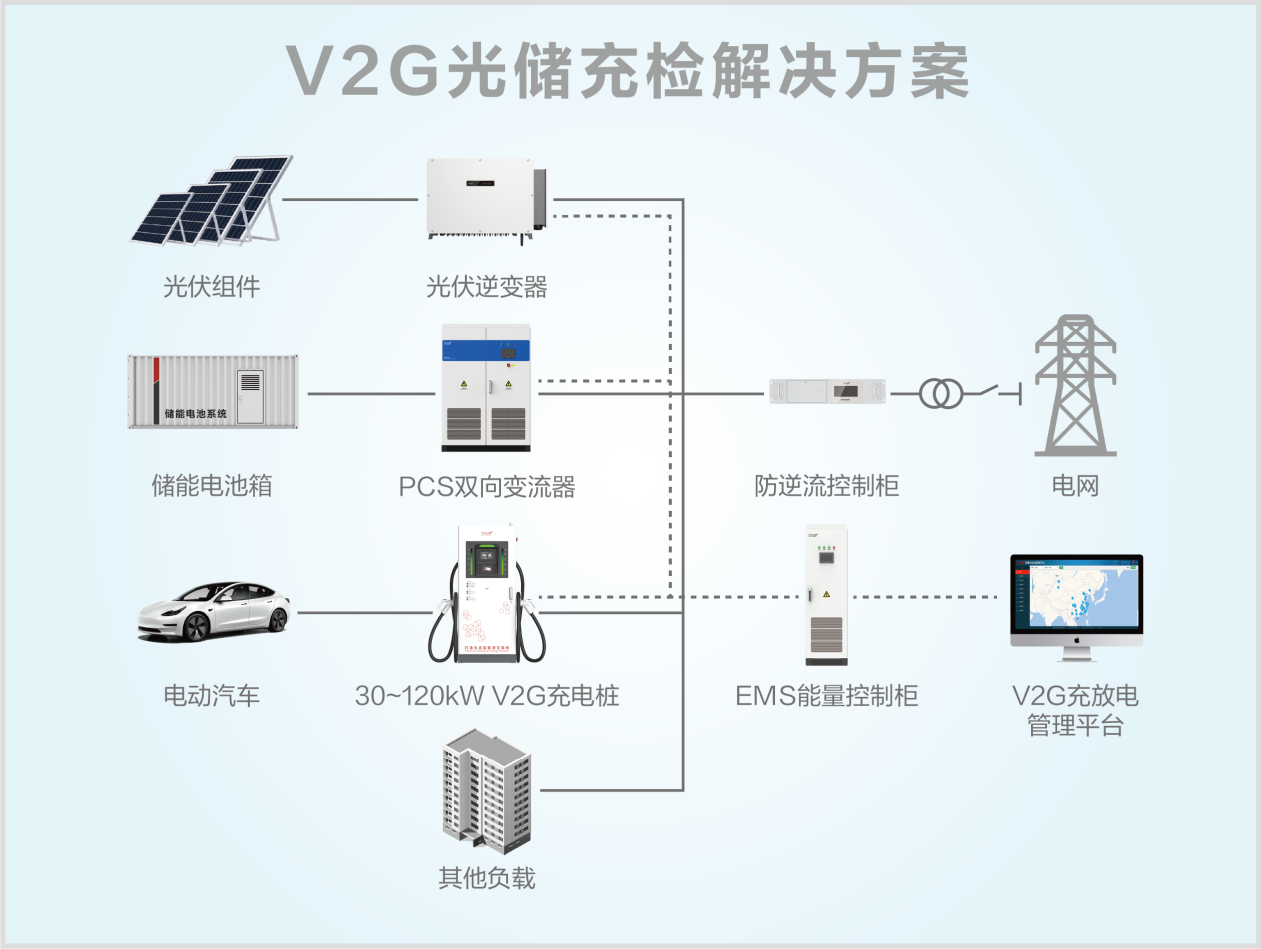 Currently, KEHUA V2G PV, energy storage, charging and inspection products and solutions, flexibly configured according to customer requirements for power, bus and NEV industries, have been successfully applied in multiple cities like Shanghai, Shenzhen, Zhuhai, Xiamen, and Wuhan.
02: Community Charging Solution
The solution, based on KEHUA products like 7 kW AC piles, and 30 kW single-charger/60 kW double-charger small DC charging piles, is aimed at creating an environment for customers to experience efficient and convenient community charging services with the following functional characteristics:
(1) Compact size and wall-mounted or column-mounted mode allow for convenient installation;
(2) Trickle and quick charging requirements are met because of configurations of AC/DC charging piles as required;
(3) Charging becomes more convenient as many start-stop modes like scanning/card swiping are available;
(4) Orderly charging allows for reduced network setup cost and improved power system stability;
(5) Networking modes like 4G/Ethernet/Bluetooth applies to many communication environments;
(6) All-round charging safety is ensured with 60+ charging protection measures.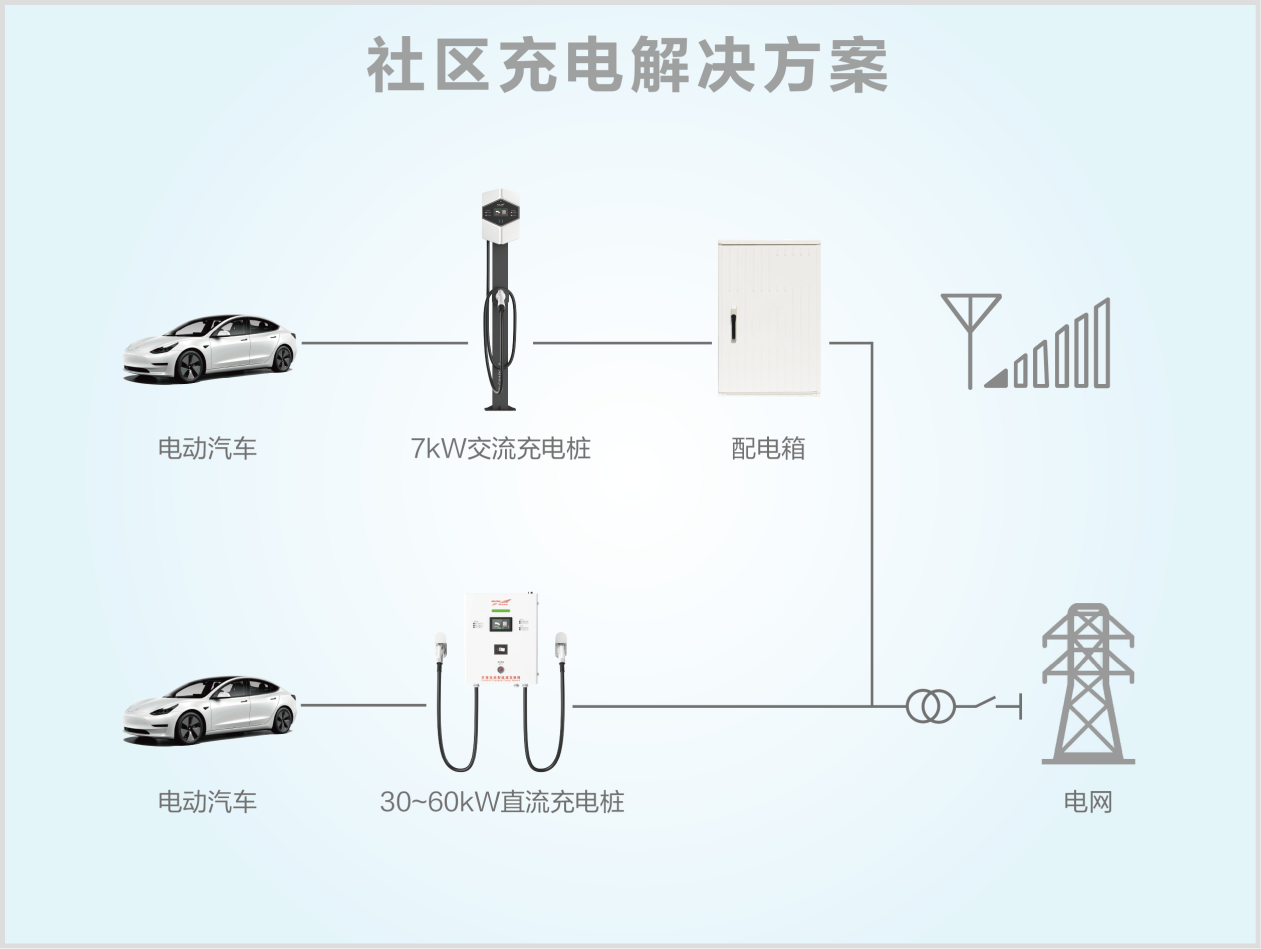 Currently, KEHUA's community charging products and solutions, together with those worked out by such real estate companies as Vanke, Country Garden, Poly, Kaisa, and Powerlong, have been successfully applied in most cities in China.